The
PEO service provider

that's with you all the way

Achieve your goals with an industry-leading suite of HR solutions backed by unparalleled service and support.
Employee
benefits
Payroll &
HR administration
Workers'
compensation
Government
compliance
HR
technology
"Our experience with Insperity has been fantastic."
"Insperity takes care of so many HR processes, so we are free to focus on the job at hand – the things we do well."
"Insperity is a robust solution. They give us the ability to compete with larger corporations."
Gold Stevie Award: HR Technology Solution Provider of the Year
As a client, you'll have access to:
Fortune 500-level employee health
insurance and benefits
Attract and retain top talent by giving your employees access to big business benefits. Choose from various benefit packages with coverage from a variety of well-known, national insurance carriers.
Advanced software that simplifies tedious HR processes


Complete any of your routine HR tasks – payroll, reporting, employee onboarding, etc. – within one, online system. Need a custom report? We'll help build it for you.
A team of proven HR specialists, not a
call center
Have questions about employment policies? Struggling with employee performance issues? You can call your HR team – not a call center – any time.
Stress-free payroll and HR administration


Reduce payroll, accounting and benefits costs along with employee-related paperwork. From processing payroll to filing related taxes and verifying employment eligibility – Insperity does it for you.
First-rate workers' compensation
coverage and claim resolution
Contain workers' compensation costs and get a designated specialist who will
monitor the administration and coordination of your claims.
In-depth government compliance assistance


Reduce your employer-related liability by allowing us to help you with certain HR-related reporting, unemployment claims management, and wage claims and audits.
* The IRS does not endorse any particular certified professional employer organization.
For more information on certified professional employer organizations go to www.IRS.gov.
Employer Services Assurance
Corp. Accreditation
This is the gold standard of PEO
best practices and financial
reliability. Only 5 percent of PEOs
have earned this distinction.
Employer of the Year in Business Services
Gold Stevie Award: 2016, 2017 & 2018
HR Technology Solution Provider of the Year
Gold Stevie Award: 2016 Bronze Stevie Award: 2017 & 2018
Achievement in HR Technology
Bronze Stevie Award: 2018
HR management technology backed by real HR professionals
Insperity's Premier™, an online HR technology platform, streamlines routine HR tasks so you can get more done in less time.
Implementation is hassle-free – we'll have your system ready to go on day one.
HR managers can review data and run reports without flipping through files or changing programs.
Employees get anytime access to their information – paystubs, paid time off, benefits, etc.
From inputting data to creating custom reports, we'll help as much (or as little) as you need.
HR expertise when (and where) you need it most
Insperity's HR service team makes sure your day-to-day HR operations are stress-free. From guiding you through employee relations issues to helping you navigate government regulations, your service team members are always at the ready.
Meet the team that will help you overcome your HR challenges
Client liaison
Serves as your main point of contact
Addresses any non-payroll needs
HR specialist
Reviews the HR performance items associated with your service plan
Helps to ensure policies and procedures comply with employment regulations
Payroll specialist
Processes your company's payroll information
Maintains data for complete and accurate employee records
---
Manager of HR services
Helps ensure service satisfaction
Plans and coordinates the delivery of services
Performance specialist
Identifies areas for performance improvement
Recommends and manages the delivery of training
Safety consultant
Supplements your existing safety procedures
Helps you identify and correct potential safety issues
60 Offices across the United States
We have offices from coast-to-coast that can provide personalized,
face-to-face service when you need it. Is your city missing?
Don't worry, we're still expanding.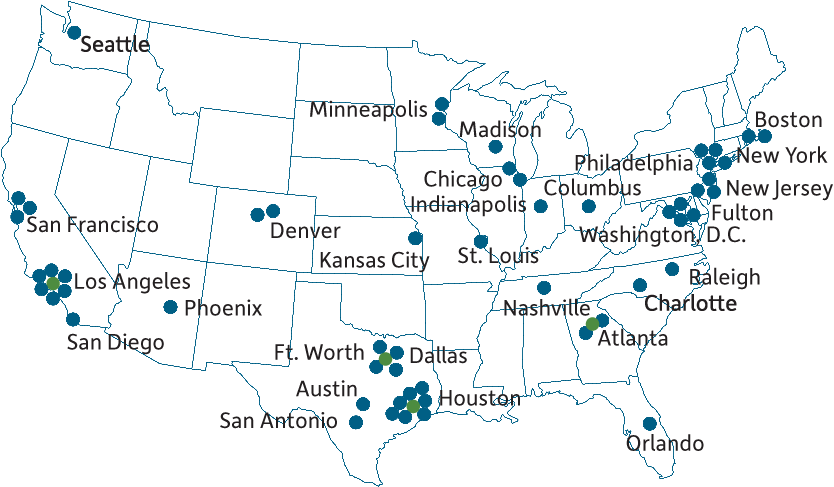 How can your business benefit from Insperity's services?
Fill out the form and one of our representatives will contact you within one business day.